Abe's Trash Service can provide stationary and self-contained commercial trash compactors.
Self-Contained Trash Compactor
Self-Contained Compactors are designed in such a way that the commercial trash compactor is permanently encompassed by the container, and the entire module is collected and carried to waste disposal sites. By compacting the trash, there is more space in the container for more trash. The container will need to be emptied less often, substantially reducing collection and labor costs. Combining the commercial trash compactor with the container also discourage scavengers such as squirrels, raccoons, rodents, and insects. Furthermore, self-contained commercial trash compactors reduce the danger of fires, and can control odors.
At Abe's Trash Service, Inc., our self-contained commercial trash compactors are designed to compact and compress a lot of waste efficiently, including waste with substantial liquid or moisture. Self-contained trash compactors have numerous commercial uses and are ideal for:
Supermarkets and grocery stores.
Department stores.
Hotels, motels, and resorts.
Shopping malls, shopping centers, and food courts.
Hospitals.
And more!
Stationary Trash compactors
Stationary trash compactors are ideally suited for handling dry waste such as cardboard and paper. As the name implies, stationary compactors are fastened to the ground and pack refuse directly into a separate container that can be swapped out on trash pickup day.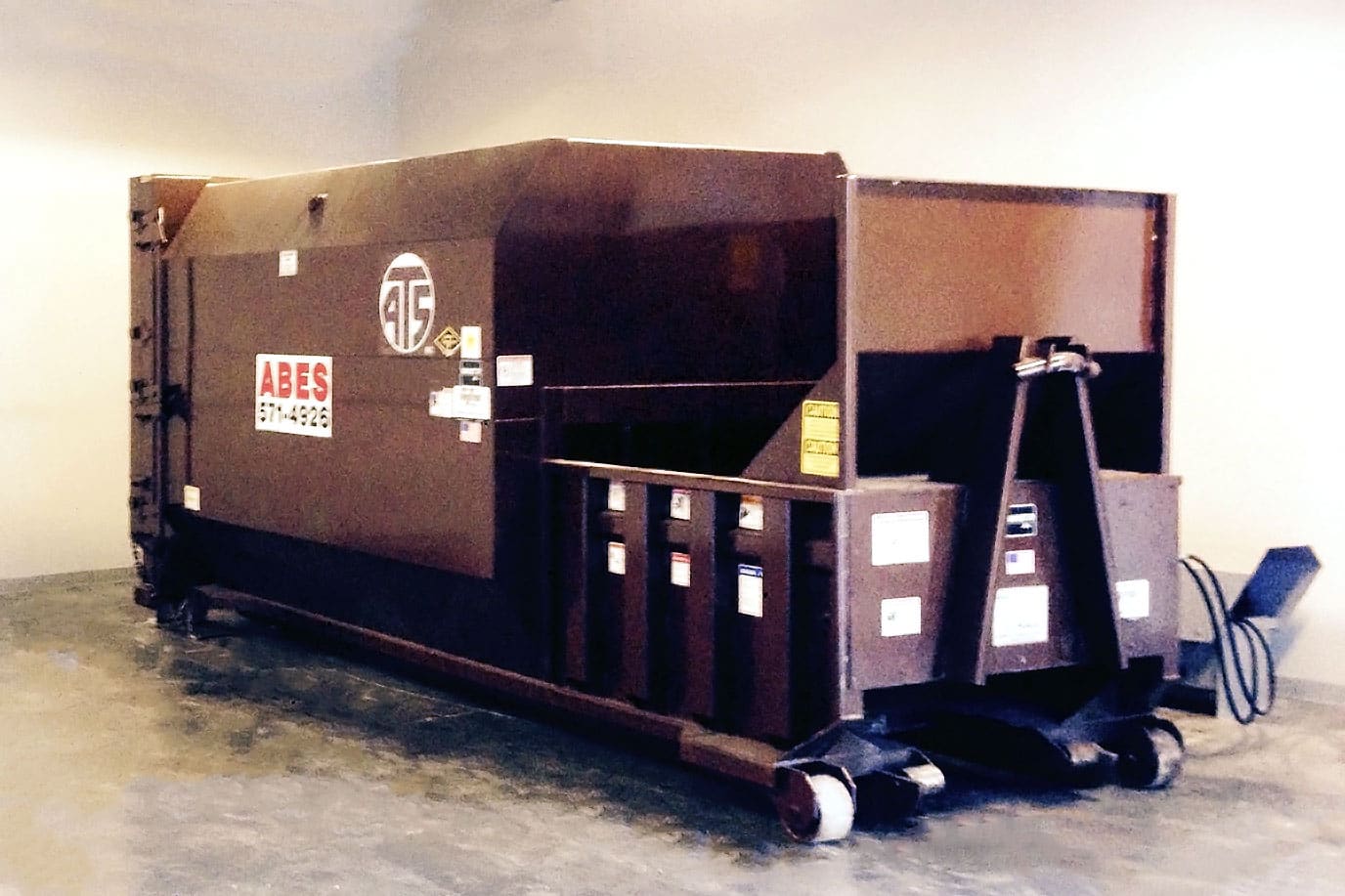 If you would like additional information about our stationary and self-contained commercial trash compactor options, please contact our office in Omaha at (402) 671-0568 for additional information and pricing.