Honest, convenient Omaha Trash service. Residential curbside garbage removal, using 90 gallon carts.
Our Omaha trash service: Reliable and affordable commercial garbage collection using rear and front loading containers.
Heavy-duty waste removal containers and open top roll-offs for your clean-out and construction projects.
Residential curbside recycling and commercial construction recycling all over Omaha to reduce your impact on the environment.
Standard and ADA Compliant portable restrooms and hand wash stations for job sites and special events.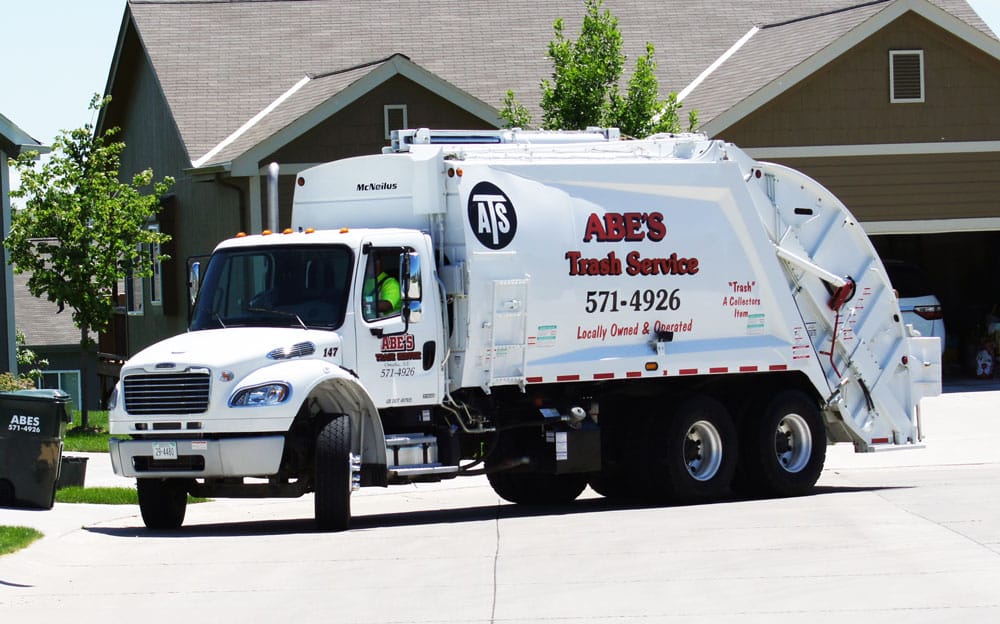 About Abe's
Abe's Trash Service is locally owned and operated. Abe's started as a one man one truck company 60 years ago. We offer services to residential, commercial, and construction/demolition customers. Our goal is to provide quality, dependable service for all of our customers.
Contact Us
email: info@abestrash.com
phone: (402) 671-0568
fax:(402) 571-7215
8123 Christensen Ln Omaha, NE 68122