Residential Trash Removal
We are committed to providing our clients with the highest level of residential trash removal and recycling services. We rent 90 gallon carts or you can use your own trash cans or trash bags. We ask that you place you cans curb side for pickup. To request service click here and we will have a representative contact you promptly.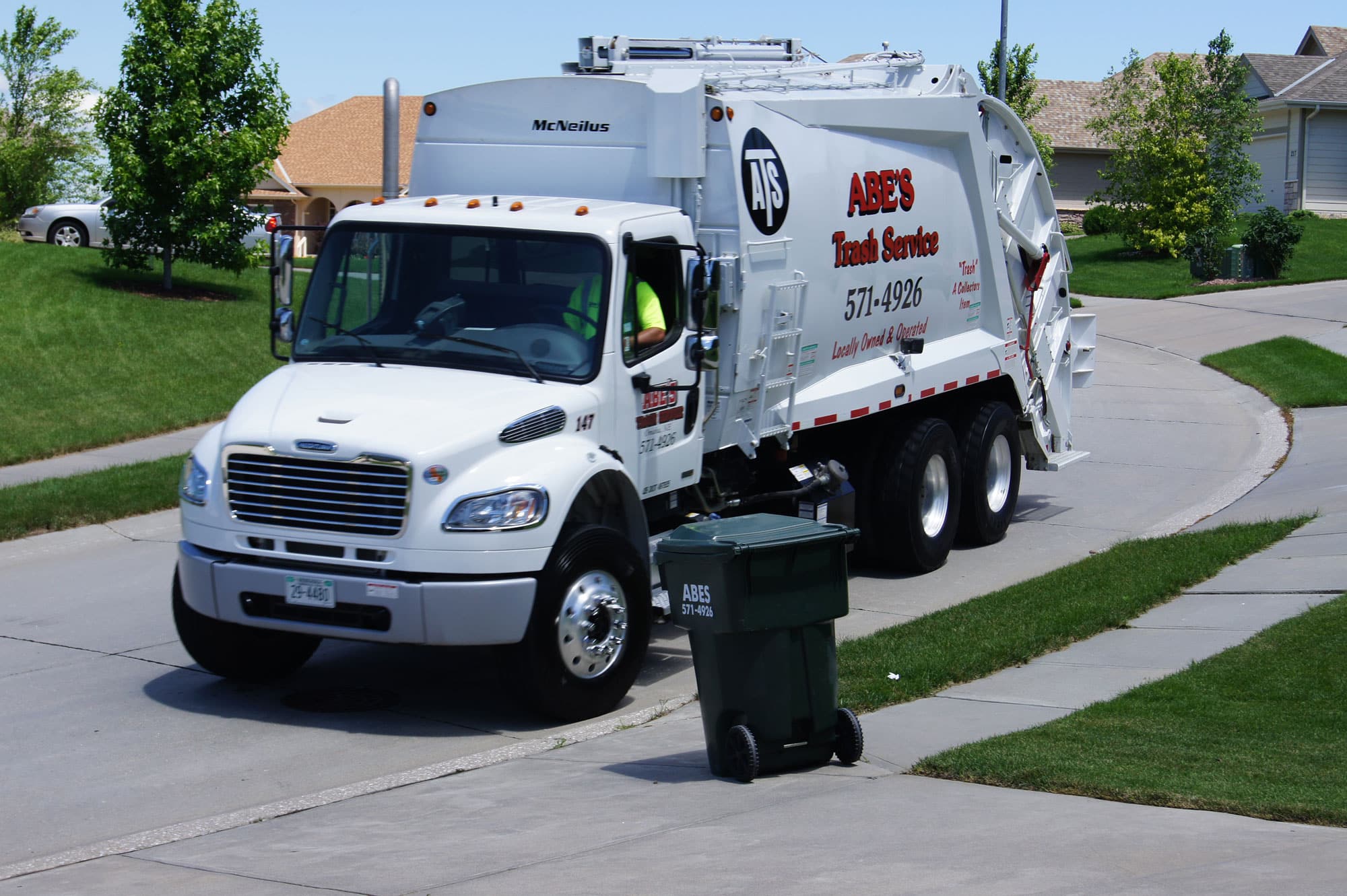 Waste Materials
Our residential trash removal program accepts most waste materials for trash removal or pickup. If you have branches, please dispose of them with your regular trash. Please make sure they are cut down less than four feet and are bundled.
Abe's Residential Trash Removal Does Not Accept the Following:
Ammunition

Fireworks

Flammable Materials

Paints

Oils

Tires

Batteries

Hazardous Waste

Hot Ashes

Brush and Branches larger than 4 feet
Yard Waste
At Abe's Trash, we are invested in utilizing landfill space and yard waste responsibly. By collecting yard waste separately from our trash removal service, we are able to keep yard waste out of the landfill, conserving landfill space. By allowing yard waste to be broken down separately, we can reuse yard waste in a productive manner to the environment.
Our yard waste pickup service is for grass and leaves from April 1 thru November 30
Yard waste service is an additional monthly charge
We provide 90 gallon cart
Can use own 32 gallon or smaller container or paper yard waste bags
No plastic bags

Yard waste includes all compostable waste such as grass clippings, leaves, food scraps, weeds, plants and branches. Branches must be bundled and no more than 4 feet in length